Amadeus Chorale Youth Singers
The singers report at year-end evaluation, that they come back year after year because Amadeus is fun. And Dr. Howard Potter, of the Eastman Community School called the director, Darla Bair, a "kid magnet." She doesn't understand why the children think learning Music Theory, performance etiquette, life skills of sharing, mentoring, and social interaction, and proper vocal technique are "fun," but apparently there's a great blend of enJOYment with technical teaching going on here. If your son or daughter sings well, our Board of Directors wants your child to be singing with us. Now click on our website to see and hear us!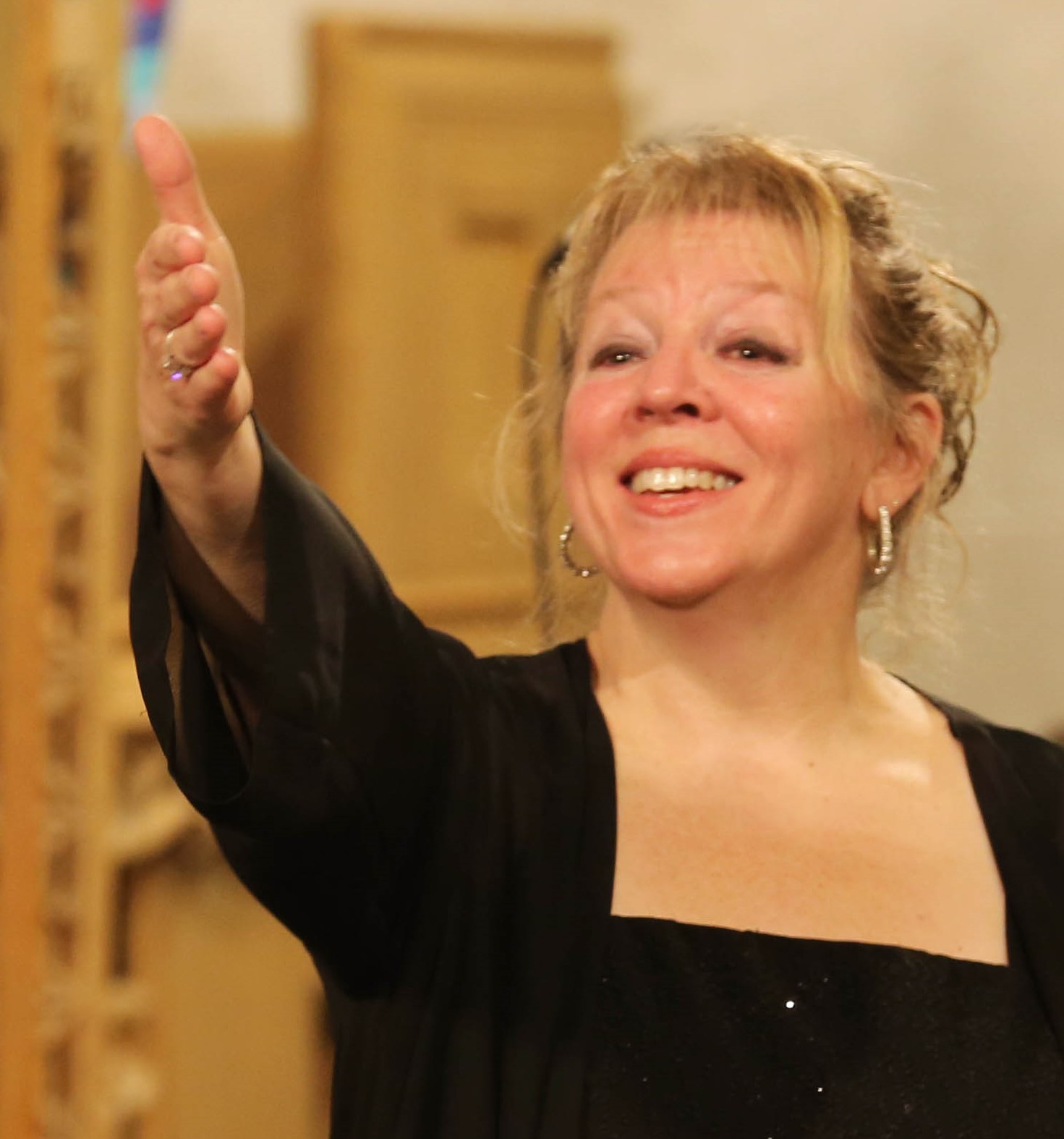 Our Director, Darla Bair
Miss Bair maintains an active career as a conductor for the Robert Dean Chorale and for the Amadeus Chorale. She studied Voice with Nancy Kennedy at the Eastman School of Music and holds degrees in Music Education, and Interdisciplinary Arts. Miss Bair has been the Guest Conductor for many All-county Chorus Festivals and in January, 2010 received the Golden Apple Teacher award from Rochester's Channel 8. She has authored several books, including "Singing Families" - a Music idea book for Music teachers and home schooling families. "Gingerbread Manor Cookbook", and "Teaching Music Theory through Christmas Carols". Miss Bair is the Secretary of the Greater Rochester Choral Consortium and taught Theory, Advanced Placement Theory and Chorus at the High School level. She is an ordained Interfaith Clergy and is the Director of the Calm in the Chaos Interfaith Center. To her great delight, she has performed the weddings for several former Amadeus singers!
585-494-1795
musictohealourworld@gmail.com