Rochester Gay Men's Chorus
The Rochester Gay Men's Chorus came to life in November of 1982 when five friends decided to pursue a dream: Using music to create an acceptance of social diversity and to use the harmony of voice to create a harmony of the spirit.
Over three decades since its creation, the chorus has grown to almost fifty voices raised in song, entertaining thousands over the years with unique musical talent while living its vision statement. Under the direction of Dr. Robert Strauss, the chorus presents a concert series each year, as well as performing out in the community throughout the greater Rochester area.
For more information, visit our website: theRGMC.org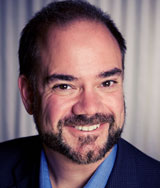 Our Director, Robert Strauss
Dr. Robert Strauss has been the Artistic Director of the Rochester Gay Men's Chorus since 2009, leading the chorus in diverse styles ranging from pop to Broadway, classical to folk, and almost everything in between. Strauss brings with him not only a dedication to the artistry of the voice and a commitment to communication through music, but also a strong background in vocal pedagogy. As a performer, he has been praised for his sensitive, intelligent interpretation, his attention to musical and textual nuance, and his versatile tenor voice. He conveys these principles to the chorus, which in turn helps them to be stronger performers and to realize the mission of the chorus itself.
585-423-0650
rstrauss@thergmc.org